Destinations with connections to La Palma Airport (SPC)
Flights, Arrivals & Departures at La Palma Airport
Origin
Airline
Flight no.
Scheduled
Est./Actual
Status
Tenerife (TFN)
Binter Canarias
NT605
08:00
Scheduled
Las Palmas (LPA)
Binter Canarias
NT309
08:10
Scheduled
Tenerife (TFN)
CanaryFly
PM412 expand_more(1)
08:15
Delayed
Tenerife (TFN)
Air Europa
UX2101
08:15
Delayed
Tenerife (TFN)
Binter Canarias
NT607
08:30
Scheduled
Dusseldorf (DUS)
Condor
DE1426
09:50
Scheduled
Tenerife (TFS)
Binter Canarias
NT763
10:05
09:57
Landed
Tenerife (TFN)
CanaryFly
PM418 expand_more(1)
10:15
Scheduled
Tenerife (TFN)
Air Europa
UX2102
10:15
Scheduled
Tenerife (TFN)
Binter Canarias
NT609
10:30
Scheduled
Tenerife (TFN)
Binter Canarias
NT617
11:30
Scheduled
Las Palmas (LPA)
CanaryFly
PM212 expand_more(1)
12:30
Scheduled
Las Palmas (LPA)
Air Europa
UX2163
12:30
Scheduled
Tenerife (TFN)
Binter Canarias
NT621 expand_more(1)
13:30
Scheduled
Tenerife (TFN)
Iberia
IB629
13:30
Scheduled
Madrid (MAD)
Iberia Express
IB3842 expand_more(3)
13:35
Scheduled
Madrid (MAD)
British Airways
BA7164
13:35
Scheduled
Madrid (MAD)
Qatar Airways
QR5357
13:35
Scheduled
Madrid (MAD)
Vueling
VY5418
13:35
Scheduled
Tenerife (TFN)
Binter Canarias
NT603
14:30
Scheduled
Tenerife (TFN)
Binter Canarias
NT631 expand_more(1)
15:30
Scheduled
Tenerife (TFN)
Iberia
IB119
15:30
Scheduled
Tenerife (TFN)
Binter Canarias
NT633
16:30
Scheduled
Madrid (MAD)
Iberia Express
IB3840
16:40
Scheduled
Tenerife (TFN)
Binter Canarias
NT623
17:30
Scheduled
Tenerife (TFN)
CanaryFly
PM454 expand_more(1)
17:30
Scheduled
Tenerife (TFN)
Air Europa
UX2155
17:30
Scheduled
Las Palmas (LPA)
Binter Canarias
NT311 expand_more(1)
17:50
Scheduled
Las Palmas (LPA)
Iberia
IB144
17:50
Scheduled
Tenerife (TFN)
Binter Canarias
NT637
18:30
Scheduled
Tenerife (TFN)
Binter Canarias
NT639
19:30
Scheduled
Tenerife (TFS)
Binter Canarias
NT765
19:30
Scheduled
Tenerife (TFN)
CanaryFly
PM467 expand_more(1)
19:45
Scheduled
Tenerife (TFN)
Air Europa
UX2105
19:45
Scheduled
Tenerife (TFN)
Binter Canarias
NT627 expand_more(1)
20:40
Scheduled
Tenerife (TFN)
Iberia
IB121
20:40
Scheduled
Las Palmas (LPA)
Binter Canarias
NT317 expand_more(1)
20:45
Scheduled
Las Palmas (LPA)
Iberia
IB91
20:45
Scheduled
Destination
Airline
Flight no.
Scheduled
Est./Actual
Status
Tenerife (TFN)
Binter Canarias
NT604
08:00
Scheduled
Tenerife (TFN)
Binter Canarias
NT606 expand_more(1)
08:30
Scheduled
Tenerife (TFN)
Iberia
IB87
08:30
Scheduled
Gran Canaria (LPA)
Binter Canarias
NT304 expand_more(1)
08:40
Scheduled
Gran Canaria (LPA)
Iberia
IB145
08:40
Scheduled
Tenerife (TFN)
CanaryFly
PM413 expand_more(1)
08:45
Scheduled
Tenerife (TFN)
Air Europa
UX2106
08:45
Scheduled
Tenerife (TFN)
Binter Canarias
NT608 expand_more(1)
09:00
Scheduled
Tenerife (TFN)
Iberia
IB115
09:00
Scheduled
Tenerife (TFS)
Binter Canarias
NT764
10:30
Scheduled
Dusseldorf (DUS)
Condor
DE1427
10:45
Scheduled
Tenerife (TFN)
CanaryFly
PM419 expand_more(1)
10:45
Scheduled
Tenerife (TFN)
Air Europa
UX2107
10:45
Scheduled
Tenerife (TFN)
Binter Canarias
NT610
11:00
Scheduled
Tenerife (TFN)
Binter Canarias
NT618 expand_more(1)
12:00
Scheduled
Tenerife (TFN)
Iberia
IB638
12:00
Scheduled
Gran Canaria (LPA)
CanaryFly
PM215 expand_more(1)
13:00
Scheduled
Gran Canaria (LPA)
Air Europa
UX2164
13:00
Scheduled
Tenerife (TFN)
Binter Canarias
NT622 expand_more(1)
14:00
Scheduled
Tenerife (TFN)
Iberia
IB624
14:00
Scheduled
Madrid (MAD)
Iberia Express
IB3843 expand_more(4)
14:25
Scheduled
Madrid (MAD)
British Airways
BA7165
14:25
Scheduled
Madrid (MAD)
LATAM Airlines
LA1685
14:25
Scheduled
Madrid (MAD)
Qatar Airways
QR6993
14:25
Scheduled
Madrid (MAD)
Vueling
VY5419
14:25
Scheduled
Tenerife (TFN)
Binter Canarias
NT646
15:00
Scheduled
Tenerife (TFN)
Binter Canarias
NT632
16:00
Scheduled
Tenerife (TFN)
Binter Canarias
NT634
17:00
Scheduled
Madrid (MAD)
Iberia Express
IB3841
17:20
Scheduled
Tenerife (TFN)
Binter Canarias
NT636
18:00
Scheduled
Tenerife (TFN)
CanaryFly
PM455 expand_more(1)
18:00
Scheduled
Tenerife (TFN)
Air Europa
UX2156
18:00
Scheduled
Gran Canaria (LPA)
Binter Canarias
NT312 expand_more(1)
18:20
Scheduled
Gran Canaria (LPA)
Iberia
IB94
18:20
Scheduled
Tenerife (TFN)
Binter Canarias
NT638
19:00
Scheduled
Tenerife (TFN)
Binter Canarias
NT640
20:00
Scheduled
Tenerife (TFS)
Binter Canarias
NT766
20:00
Scheduled
Tenerife (TFN)
CanaryFly
PM468 expand_more(1)
20:15
Scheduled
Tenerife (TFN)
Air Europa
UX2110
20:15
Scheduled
Gran Canaria (LPA)
Binter Canarias
NT318
21:15
Scheduled
Flying To and From La Palma Airport
This page provides information about the destinations that can be reached via La Palma Airport.
Was your flight delayed or cancelled?
You may be eligible to receive up to 600 EUR compensation per person in your party..
Claim Now!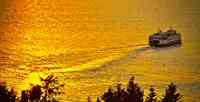 The Canary Islands are connected to the mainland (Cadiz) and to each other by ferry services...