Taxi Transfers To and From La Palma Airport



La Palma Taxis - Fares, Distances and Where to Find Them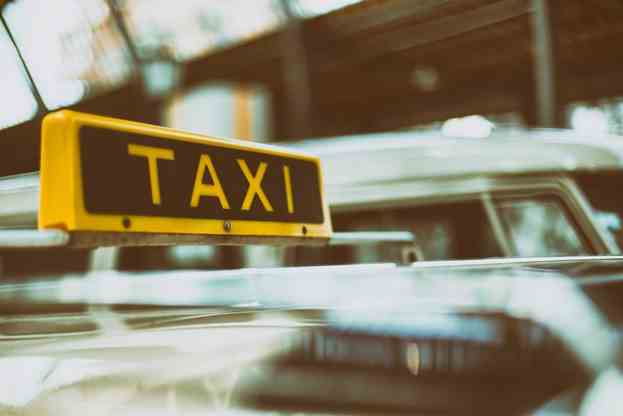 La Palma is widely regarded as one of the most beautiful islands in the world. As the fifth largest island in the Canaries group, which lies just off to the northwest of the African coast, La Palma is one of the most popular holiday destinations in Spain. The island's natural beauty and warm climate help to bring more tourists every year. For people who have visited La Palma already, it's irresistible. They often return.
Climbing, hiking, water sports and simply relaxing on a black volcano beach are among the most popular leisure activities. There are many excursions tourists can join, all within a short drive of their resort. At La Palma Airport the taxi rank is just to the front of terminal.
The capital of La Palma is Santa Cruz de la Palma. Taking a taxi from La Palma Airport to the capital and back costs from 38.00 euros for up to 3 people and their luggage. Only one suitcase each is allowed per passengers plus a piece of hand-luggage.
Only 3.9 km distance from the airport lies the tourist area Los Cancajos. Taxis cost around 12.50 euros for a one-way trip shared by up to 3 people.
Many of the tourist sites are not that easily accessible without a hire car. For tourists who prefer to be driven by a local, there are various taxi companies offering tours on the island. Among the most popular sites are the highest point of the island, Roque de los Muchachos, the steep cliffs of Puntagaorda and El Tablado. Fuencaliente in the south of the island is home to two volcanoes, salt-pans and 2 lighthouses, one of which houses a museum.
A taxi trip from the airport to Fuencaliente takes about 35 minutes and costs between 28.00 and 50.00 euros for up to 4 people sharing. Taking a minibus costs around 60.00 euros for up to 6 people sharing the 24 km journey.
Garafia, also called Santo Domingo at times, lies in the northwest of the island, where the highest point of La Palma, the Roqua de los Muchachos, is located. Travelling to the accessible point of one of the world's largest craters costs around 87.00 euros for the 76 km distance from La Palma Airport.
Other popular holiday destinations and resorts are El Paso (35.00 to 44.00 euros for the 40 min trip) and Los Llanos, which lies ca 33 km away from La Palma Airport. Sharing a minivan costs ca 63.00 euros for the 45 minute journey and around 50.00 euros for up to 4 people sharing a taxi. Taxis can be pre-booked in advance using the form above.