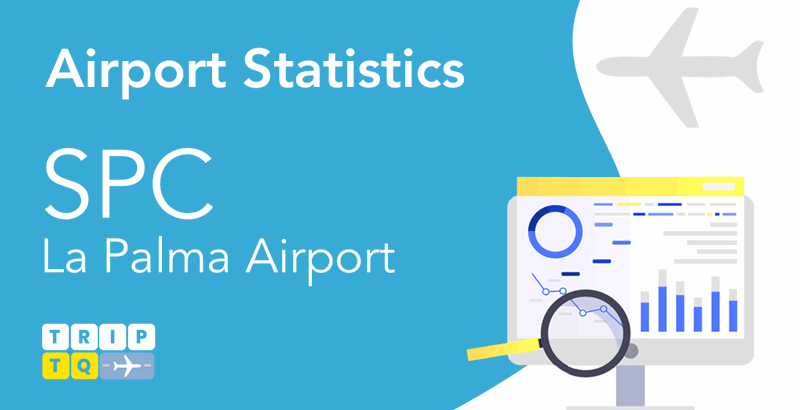 La Palma Airport's Passenger Volume - Down 8% in Q3 2023
La Palma Airport has demonstrated remarkable resilience in Q3 2023, with a significant increase in passenger volume, marking a recovery from the pandemic's impact. Although the Q3 2023 figures show a slight decrease of 7.58% compared to Q3 2022, they still surpass the pandemic-impacted Q3 2020 and Q3 2021 figures, underscoring adaptability in this Spanish gateway.
Passenger Volume Down at La Palma Airport - Q3 2023
While Q3 2023 passenger traffic numbered 360,398 and exceeded pandemic levels, it was still slightly below pre-pandemic levels when the airport processed 381,705 passengers. However, given the continued passenger traffic recovery post-pandemic, La Palma Airport will likely surpass pre-pandemic levels in the upcoming quarters.
La Palma Airport is optimistic about the future of air travel on the island. The airport is undergoing a major expansion project to increase its capacity and improve its facilities. This investment is expected to further boost the airport's attractiveness to airlines and passengers.
In addition, the Canary Islands are a popular tourist destination, and La Palma Airport is a key gateway to the archipelago. As the global pandemic continues to subside and travel restrictions ease, La Palma Airport expects to see continued growth in passenger numbers in the coming years.
Passenger Traffic at La Palma Airport - 2018 to 2022
When we look at the passenger statistics for 2022 compared to the previous four years, it's clear that La Palma Airport has made significant strides in its recovery from the global pandemic.
In 2018, the airport recorded 9,804,388 passengers, serving as a benchmark for comparison. The following year, passengers decreased by 26.08% to 7,247,820. This decline can be attributed to the initial effects of the pandemic.
The global pandemic severely impacted travel in 2020, resulting in a significant decrease of 81.04% in passenger numbers, with only 1,373,951 passengers recorded. However, as travel restrictions began to ease in 2021, La Palma Airport experienced a rebound, with passenger numbers increasing by 58.10% to reach 2,172,152.
The recovery continued in 2022, with La Palma Airport handling 6,106,690 passengers. This represents a remarkable growth rate of 181.14% compared to the previous year.
Flight Statistics at La Palma Airport - September 2023
Flight statistics for September 2023 further illustrate the recovery and growth at La Palma Airport. These statistics provide valuable insights into the most popular destinations and airlines, contributing to the airport's success. Combined with the passenger volume, this data paints a comprehensive picture of the airport's operations and its role in facilitating global travel amidst challenging times.
Are you a travel publisher and would like this information for your site/blog/publication?
Contact us on this form to request La Palma Airport Statistics (Statistics, data and infographics are available for a wide range of airports worldwide - please tell us your requirements using the form)
UNBEATABLE VALUE CAR RENTAL

FREE
Amendments,
FREE
Cancellations,
NO
card fees!
airport_shuttle Need Airport Transfers?
Useful Information about La Palma Airport