Mini Car Rentals at La Palma Airport
UNBEATABLE VALUE CAR RENTAL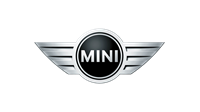 Mini - La Palma Airport
check_circle
8 Mini car rental quotations searched.
Popular Mini models to rent:
About Mini Rental Cars at La Palma Airport
As a British automotive marque known for its small cars, Mini is a brand that prides itself on its rich history, exceptional design, and driving pleasure. Synonymous with a fun driving experience, the brand's values reflect its commitment to innovation and sustainability, making it an excellent choice for both business and leisure travelers looking to rent a vehicle at La Palma Airport.
Mini Cooper: The Quintessential Island Companion, Courtesy of SIXT
The Mini Cooper is a compact, agile, and stylish car, perfect for both the winding roads of La Palma and the city's tight parking spaces. Business travelers, especially, will appreciate the Mini Cooper's comfortable and tech-savvy interior, which includes a user-friendly infotainment system and ample cargo space for briefcases, laptops, and travel essentials. Moreover, its fuel-efficient engine contributes to the brand's commitment to sustainability, making it an eco-friendly choice for the conscious traveler. For a seamless rental experience, SIXT offers the Mini Cooper for your driving pleasure.
Mini Cooper Convertible: Experience La Palma's Scenic Beauty with TOPCAR and SIXT
The Mini Cooper Convertible is designed for those looking to get the most out of La Palma's beautiful scenery. The retractable roof allows you to soak up the sun, feel the breeze, and enjoy panoramic views of the island's landscapes. Leisure travelers, in particular, will enjoy the fun, sporty drive this model offers, complemented by its spacious interior and state-of-the-art technology. The Mini Cooper Convertible, with its efficient engine, also adheres to Mini's eco-friendly ethos. It's available for rental at La Palma Airport via both TOPCAR and SIXT.
Mini One Convertible: The Ultimate Joyride with TOPCAR
For those seeking an unbeatable La Palma Airport Car Rental experience, the Mini One Convertible is a must-try. This model is all about pure, unadulterated fun. With its peppy engine, nimble handling, and convertible top, it's ideal for those who want to add a touch of adventure to their La Palma trip. Its compact size makes it perfect for maneuvering through narrow streets, while its modern, comfortable interior ensures a pleasant ride. As a bonus, the Mini One Convertible's fuel-efficient engine supports Mini's environmental commitment. Customers looking for an amazing La Palma Airport Car Rental can rent the Mini One Convertible from TOPCAR.
Mini Vehicle Rentals by Group Available at La Palma Airport
Which Car Rental Companies Offer Rental of Mini Cars from La Palma Airport?
Mini Vehicle Rental at La Palma Airport - FAQ
Alternative Car Brands Available to Rent at La Palma Airport
We have 76 different types of vehicles from 20 manufacturers provided by 12 car rental companies at La Palma Airport.
eco
Be cleaner - rent an electric or hybrid car on holiday